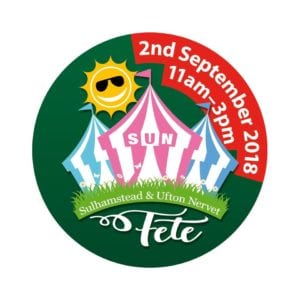 Possibly the best £2 you'll ever spend. St Peter's Field, RG7 4HH, opposite SUN primary school.
4 hours of live entertainment on the stage; and all acts are professional and excellent.
Massive range of activities for all ages, and a lovely animal corner.
Food and drink will be delicious and wide ranging and there are over 30 stalls to browse.
Plus a dog show is running throughout the fete.
Hope to see you there.